Baerbel Ingeborg Zimber
House of Textile Arts
Am Bahnhof 8
94078 Freyung
Germany
Phone: + 49 8551 91 41 480
Business Fax: + 49 8551 91 41 481
E-mail: hota@house-of-textile-arts.eu
VAT ID according to § 27 a sales tax law: DE160026297
Platform of the EU Commission on online Dispute resolution: HTTPS://EC.EUROPA.EU/CONSUMERS/ODR
We are neither obliged nor willing to participate in a dispute settlement procedure before a consumer arbitration.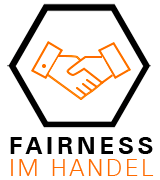 Member of the Fairness in Trade initiative.
For further information: https://www.fairness-im-handel.de

Alternative Dispute Resolution in accordance with Art. 14 (1) ODR-VO and § 36 VSBG:
Die Europäische Kommission stellt eine Plattform zur Online-Streitbeilegung (OS) bereit, die du unter https://ec.europa.eu/consumers/odr findest. Zur Teilnahme an einem Streitbeilegungsverfahren vor einer Verbraucherschlichtungsstelle sind wir nicht verpflichtet und nicht bereit.